Office of the Mufti
According to UMSC constitution, the office of the Mufti is the topmost and the office holder together with his 2 deputies are selected and vetted by the Eminent Sheikhs – Islamic theologians under Majlis Al-Ulama committee. The later present the elected Mufti and the 2 deputies for noting by the General Assembly, the Supreme Legislative body that comprises the Muslim representatives from the entire Muslim districts of the country.
In order one to be considered for the office of the Mufti, 1st Deputy or 2nd Deputy Mufti, has to have the following qualifications
A Ugandan male Sunni Muslim
Aged between 40 years or and not exceeding 75 years of age
A holder of at least master's degree in sharia or its equivalent from a recognized university
Fluent in Arabic and English languages
Respectable, properly married and a practicing Muslim
Clean track record and free from offences under the national and Islamic laws
Nonpartisan and not a holder of any political or cultural office
Has not been successful impeached by Uganda Muslim Supreme Council
Has never been declared bankrupt by the Ugandan laws and
Has 10 years working experience in a Muslim leadership position
Duties of the Mufti
To lead and head all Muslims in Uganda
Is the official representative of Uganda Muslim Supreme Council on all national and international occasions, conferences and ceremonies
Issues final Islamic pronouncements – fatwa
Maintains good relations and contacts with the Government, NGOs and other religious denominations in the country.
Is responsible for the smooth running of Uganda Muslim Supreme Council affairs
Fact File of the Current Mufti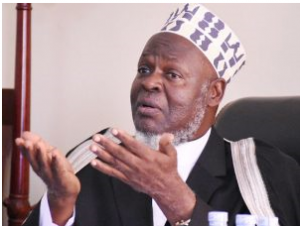 H.E Sheikh Shaban Ramadhan Mubaje was born in Buyobo Budadiri Mbale District in 1955 to the late hajji Ramadhan Mubaje and Hajjat Hadijah Naake. He attended Buyobo primary school and later joined Kyampisi Muslim School for his O'level in Islamic Theological Studies. He then joined Bugembe Islamic Institute in jinja for his A'level in Islamic Theological Studies. He joined a prestigious Imam Muhammad Islamic University in the Royal kingdom of Saudi Arabia where he obtained Bachelor of Arts Degree in Sharia.
He later joined Makerere University where he obtained his Masters Degree in Religious Studies. Also studied and obtained Post Graduate Diploma in Education from Islamic University In Uganda (IUIU) – Mbale. And is currently pursuing his PHD student at Makerere University.  He is fluent in Arabic, English and Swahili languages.
The 1st Deputy Mufti of Uganda 
Sheikh Abdallah Ssemambo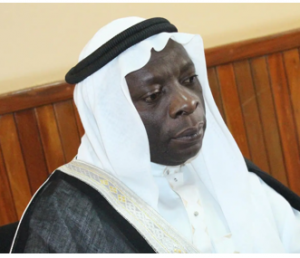 The 2nd Deputy Mufti of Uganda 
Sheikh-Muhammad-Ali-Waiswa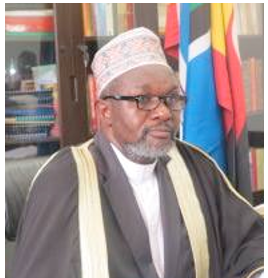 Achievements of the Current Administration
Since his election as the Mufti of Uganda in the year 2000, Ramadhan Mubaje and his administration has managed to register the following achievements
Championing the Uganda Muslim Supreme Council (UMSC) mandate of promoting peace, unity and development in the following ways;
He successfully managed to lobby for the construction of the national mosque which had stalled at foundation phase for many years. This happened after a recommendation from H.E the president of the Republic of Uganda and he contacted the late president colonel Muammar Gaddafi of Libya or subsequently financed its reconstruction from 2002 and was completed year 2007 and officially commissioned in the year 2008. This magnificent mosque is considered to be the 2nd biggest in the sub – sahara black Africa.
Lobbed for the established of the first Muslim – based media stations that included Voice of Africa (VOA), Radio Bilal, Masaba, Ribati and Gtv.
The council has managed to establish its own income generating projects that included a commercial perimeter promises that comprise of 150 shops, 7 stalled housing building at kyanja, William street commercial building, tourism stop – centre that handles tourists visiting the mosque.
Small business units (Kiosks) rented out to small scale business operators
Renovation of the Old Kampala Hospital
In the education, Uganda Muslim Supreme Council (UMSC) has managed to register tremendous successes in the line of education such as; putting in place education policies for all Muslims founded schools and secured scholarships from various Muslim countries such as Saudi Arabia, Egypt, Libya, Sudan and Turkey. Under that program, many Ugandan students have since graduated and currently placed in various fields of employment.
The Mufti and other top religious heads, in year 2002 managed to form the Inter – Religious Council of Uganda (IRCU).In the year 2002, the Mufti and other religious heads for the first time agreed to form the Inter – Religious Council of Uganda (IRCU) for the common good of the communities. Under this arrangement, so many societal frictions based on religious differences have been settled leading to good cooperation between religious heads and currently they have one voice on all national issues that affect the general public.
The Mufti is also a founder and the current co – chair of African Council for Religious Leaders' Forum whose offices are in Nairobi Kenya a body that brings together all African religious leaders for the purpose of promoting peace on African continent and at the same time it is affiliated member of World Councils of Religious Leaders for Peace International headquartered in the New York. He is also an executive member representing African continent on that World body.
Mufti Mubaje also sits on World Council of Eminent Muftis whose mandate is to issue fatwa (religious edit and guidance) on emerging contagious matters in the Muslim World headquartered in Cairo Egypt.
He has spearheaded the formation of the 10 Muslim Regions, 78 Muslim Districts and 452 Muslim Counties across the country for purposes of bringing services nearer to the members of the Muslim community.
He has been instrumental in Uganda Muslim Supreme Council (UMSC) Constitutional Review, Amendments, Processes and holding of UMSC General Elections. This has resulted into bringing on Muslim women and youths in the mainstream leadership under the UMSC structure.
He has also participated fully in the creation of more departments at the UMSC headquarters which has helped the council to develop working policies that include financial, education, zakat (charity), Human Resource (HR), Internal Audit Manual, Procurement, Fraud and Risky Management, Halal, Awqaaf (Endowment), Da'awah (Islamic propagation) and Regional Administration Guide.
Despite challenges, the current administration has managed to lobby and maintain developmental relationships with multi-international institutions such as UNICEF, UNFPA, USAID and various government agencies that provide service delivery to the ummah.
Uganda Muslim Supreme Council (UMSC) has managed to establish its own university, Islamic Call University College (ICUC) at the same council has recommended and supports setting up Muslim private educational institutions, schools and universities.
Ongoing projects
Massive renovation of the National Mosque and erecting of new structures at the national headquarters are in pipeline.
Construction of the 10 Muslim Regional headquarters
Service Track Record
Immediately after graduation, he was appointed as Imam of Masjid Noor Mbale where he served for 6 years. And later was appointed as the District Kadhi of Bugisu Muslim district a position he served in for 10 years. In the year 2000, he was elected as the Mufti of Uganda a position he is holding to date.